Freight Bill Factoring
Freight bill factoring is made easy at factoringfast.com. We provide freight factoring programs in which your freight bills are purchased, and we advance you the cash within 24 hours. If you have a load factor now why not see how much we can save you with a free quote?
When you work with us, you know you're getting advance rates up to 99% with fee structures that are fair and reasonable. Our rates start as low as .59% for our largest customers and top-out at 3% for our one truck customers. We want to be your load factor by earning your business with great service, not by locking you into some long term contract like many of the load factoring companies try to do.
We also allow our customers to choose which bills of lading they want to factor, providing the flexibility that most trucking companies need. We also welcome carriers and freight brokers who want to increase cash flow with factoring.
Our state-of-the-art technology enables us to provide you with 24 hour real-time load credit checks and reporting. When running a trucking company, you cannot afford to only have factoring approval on your loads during business hours. Who only works business hours in trucking? We understand you need freight factoring that can work the hours you work, not bankers hours.
We can handle a wide range of bill of lading factoring needs. We have programs for one truck owner operators, but we can also handle monthly freight bill factoring needs in excess of $25 million for larger customers. Load factoring is how we keep truckers moving so they can keep freight moving across the country.
Unlike traditional bank credit lines, our factoring financial service reviews your receivables and verifies your client's credit worthiness, then we pay you cash for those receivables in as little as 24 hours. Just think what cash in 24 hours for your receivables could do for your business. Meet payroll, pay suppliers, take on new customers or get those much needed repairs to equipment. You decide where the money goes. Our factoring financial service is here to help you get the cash you need.
Questions? Call us (toll free). We are available to talk 7 days per week.
HERE ARE SOME OF THE REASONS HUNDREDS OF TRUCKING COMPANIES ARE FREIGHT BILL FACTORING WITH US :
– No up front fees in most cases.
– Advances made within 24 hours.
– Free quick credit checks for your new customers.
– No add on fees, your factoring fee is your total cost.
– Factoring rates as low as 1%.
– Advances on freight bills up to 99%.
– Free electronic bank transfers and bank rate wires, believe it or not most factoring companies actually inflate the wire fee as an extra "hidden charge" to you.
– Freight Brokers are welcome!
Put an end to delayed payments putting a strain on your company. Let us help with a load factoring program custom tailored for your needs. We offer some of the best freight broker factoring deals in the industry.  Freight factoring for trucking companies is what we do.
HOW DOES FREIGHT BILL FACTORING PROCESS WORK?:
– Apply for a freight bill factoring quote via our online application or by calling 1-888-897-5470.
– After getting your approval on our terms we will overnight your final factoring documents.
– You send your original invoices and freight bills with any other back up items that your customer may require for billing. We also offer fax and image scanning to reduce paper work in some cases.
– Before funding occurs we will perform Due Diligence and confirm your company does not have any liens or legal issues.
– We verify your freight bills and make the advance electronically to your existing checking account. The advance is normally 90% to 99% depending on the credit worthiness of your customers. Your customer then sends the payment directly to us. After receipt of payment we make the remaining amount in reserve available to you less the factoring fee.
GET STARTED WITH TRUCKING FACTORING NOW!
Have a load you need to factor? Give us a call at 1-888-897-5470 and we can start the freight bill factoring process. You can also fill out our quick freight bill factoring application form by clicking here. We respond to all online inquires within one business day.
We are currently offering factoring trucking companies nationwide including the following states: Alabama, Alaska, Arizona, Arkansas, California, Colorado, Connecticut, Delaware, Florida, Georgia, Hawaii, Idaho, Illinois, Indiana, Iowa, Kansas, Kentucky, Louisiana, Maine, Maryland, Massachusetts, Michigan, Minnesota, Mississippi, Missouri, Montana, Nebraska, Nevada, New Hampshire, New Jersey, New Mexico, New York, North Carolina, North Dakota, Ohio, Oklahoma, Oregon, Pennsylvania, Rhode Island, South Carolina, South Dakota, Tennessee, Texas, Utah, Vermont, Virginia, Washington, West Virginia, Wisconsin, and Wyoming.
We are also offering trucking factoring in Canada: Alberta, British Columbia, Manitoba, New Brunswick, Newfoundland and Labrador, Northwest Territories, Nova Scotia, Nunavut, Ontario, Prince Edward Island, Quebec, Saskatchewan, and Yukon.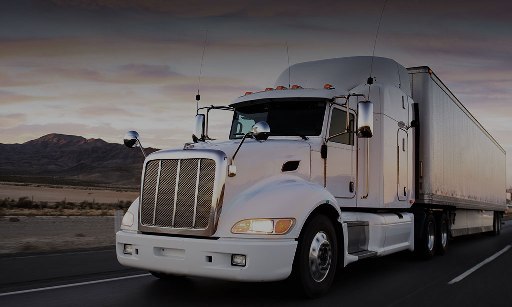 LET US GIVE YOU FACTORING QUOTE NOW
Call Us Toll Free for a Free Factoring Quote